A lovely break to Scotland in half term…….
I have just spent a lovely week on the East coast of Scotland, in the Montrose area. It is a part of Scotland I had never visited before, but the idea of tens of thousand of geese flocking into Montrose Basin at this time of year was something I wanted to see!
Montrose Basin is an enclosed estuary of the river South Esk covering 750 hectares, home to over 80,000 migratory birds – including pink-footed geese, Arctic terns, knots and sedge warblers. The  pink-footed goose influx each evening and it is a wonderful wildlife spectacle and, with  the largest goose count was just over 80,000 individuals.  Last year the peak numbers were close to 90,000! During the day, the pink-feet will usually spend their time feeding in the surrounding fields before returning to roost at the basin overnight. The tide was in when we visited and they rafted in huge numbers.
Fellow photographer, Tim and  I chose a lovely evening to position ourselves on the edge of the basin, with clear views of the skies over Montrose. Just down from the Wigeon hide, we opted to set up on the edge of the basin, rather than in the hide itself.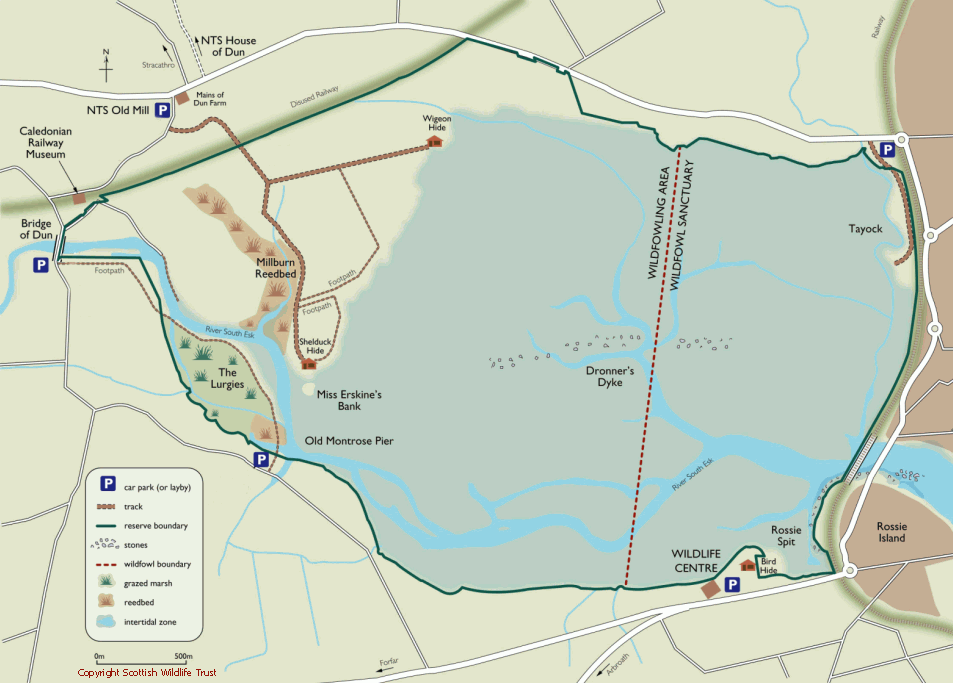 Skeins of geese continually appeared in the skies, snaking their way towards the basin.
As the sun began to sink, the skies turned to gold and conditions were just wonderful! Armed with our cameras, Tim and I shot away, trying to capture this wonderful spectacle…
The light was  challenge, but I was pleased with these images. It is definitely worth a visit and, if you can get a beautiful evening like this, then make sure you have your camera!